Essential Home Insurance Tips For First Time Buyers
Like most things involved when buying your home, insurance is going to be another decision where you can choose from a wide variety of options. To navigate this decision, it can be helpful to have some basic information on what home insurance covers, how much it costs and how to choose an insurer for yourself.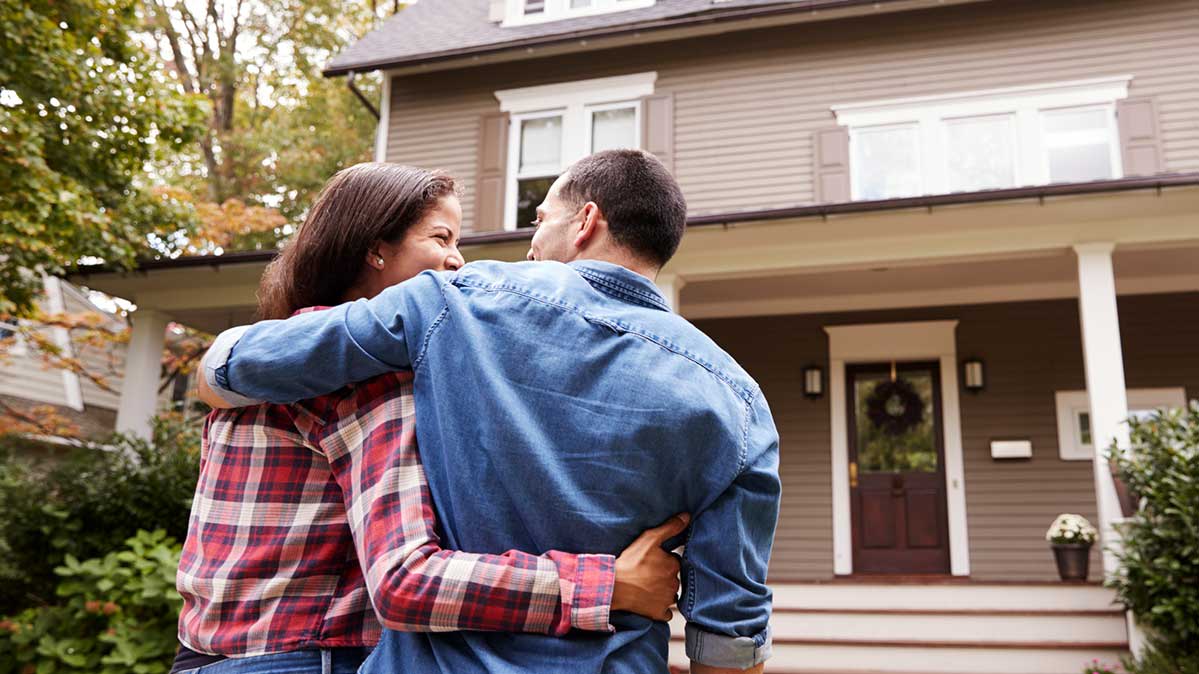 Is Home Insurance Necessary?
If you are buying a home with cash, you are not required to have home insurance. However, there are certainly advantages to purchasing insurance anyway. Your house is likely your largest investment, so it can be beneficial to have some sort of protection for that investment.
What Does Home Insurance Cover?
Most home insurance policies will cover both the home and the contents inside of it, as well as structures on your property like a garage or shed. It will also usually cover living expenses should the home be uninhabitable for a time. All home buyers should understand the major types of insurance. Getting the necessary home insurance for first- time buyers is a must!
There are several basic categories for what is covered, including:
Liability
 helps pay for injuries that happen on your property, like if a neighbor slips and falls on your driveway while helping you shovel snow, or a visitor falls on a slippery floor inside the house. It should help cover the costs of medical care and funeral expenses if there are any. It should also cover your legal fees if someone sues. Keep in mind we all live in a litigious society today. If someone thinks they can get money from you, they will file a claim.
Structure
There are so many ways that your home can become damaged. Storms, wind, fire, etc. Your insurance should cover the cost of rebuilding the home after such damage, as long as the source of the damage is covered by the policy. You want to purchase insurance that will completely cover the cost of rebuilding your home.
One of the common questions people have is whether winter storm damage is covered by their insurance. When you are buying your first home make sure you look over your policy carefully so you know exactly what you are signing up for. In many cold weather climates over recent years there have been many claims due to ice dam damage. As a new homeowner ice dams are something you will want to know how to prevent.
Contents
Usually, if the structure of your home is damaged, at least some of the things inside the home are damaged as well. Contents coverage will most likely range from 50 and 70 percent of the coverage you have for the structure. If you have unusually valuable possessions, you may need to get additional insurance to cover the cost of their replacement.
Allstate has some helpful information when it comes to getting home insurance, especially if you are purchasing your first home. It is important to understand exactly the kind of contents insurance is right for your property.
Living expenses
If your home is unlivable, you will need to pay for food and lodging while it is repaired. Living expenses will cover these costs. The amount of coverage will vary, so make sure the coverage you purchase is enough to take care of you and all your family members if necessary.
Additional structures
If you have additional structures on your property, like a workshop, garage or shed, you will need coverage for those structures. Some policies will automatically cover basic structures like a shed, but if you have any sort of specialized structures that are especially valuable, make sure to verify that they will be covered.
What Kind of Events Does Home Insurance Cover?
One of the questions that many first time home buyers will ask is "what does home insurance cover"? The events that might damage your home or its contents are referred to as perils. Covered perils usually include the most common events that happen in your area, including fire, lightning, vandalism, theft, explosions, hail, etc. If your pipes burst and water damage occurs, you will usually be covered as well. There are some perils that require additional coverage, though, like floods.
Do not assume that your home insurance will protect you from flooding unless you get specific flood insurance. See what you need to know about flood insurance here. One of the biggest take aways is just how expensive flood insurance can be. Make sure you do your homework whenever buying a home in a floodplain. This is especially important if you are a first-time buyer and looking to have a sound budget moving forward. Flood insurance costs could change at the drop of a hat!
How Much Insurance Do You Need?
The amount of insurance you buy should be based on your specific circumstances. For instance, your coverage for the contents of your home should be calculated by taking stock of all the things that would have to be replaced by your coverage. You will need to make a list of everything in your home and its estimated replacement cost. Once you have an inventory you can go over it with your insurance provider and find the right policy.
The same is true for your structure coverage. You want enough to help you rebuilt the entire home. The amount of liability coverage you have is usually based on standards for your state. Keep in mind when you are insuring your home it is not necessary to cover the land on which it is built.
In other words, if your home burns to the ground you don't need to insure for the value of the home. You should be deducting the value of the land on which your home resides when figuring out your insurance coverage. Some insurance companies may try to get cute and suggest over-insuring your property. Don't fall for it!
How Much Does Home Insurance Cost?
The cost of home insurance. varies considerably depending on the amount of coverage you need. The price of home insurance for a million-dollar home will be quite a bit more than the coverage for a $250,000 home, obviously. And the value of what you have inside your home can also significantly change the cost of your insurance as well.
For example, if you have a priceless art collection, you can expect to pay more. Value Penguin has a helpful article showing the average cost of homeowners insurance in all states for 2016.
There are some factors that every insurer will take into account when recommending your policy, including:
Location of the home
Your credit score
Both your claims history and the claims history for your area
How old your home is
How close you are to a fire department
Whether there is a fire hydrant nearby
Whether you have pets
How Do You Save Money On Home Insurance?
Although there are many factors that you cannot control when it comes to home insurance costs, there are a few things that you can do to help save money. This includes:
Upping your credit score – If you can improve your credit score, you should be able to get a better price on your insurance.
Looking for discounts – Some insurance companies will offer discounts for different things, like having multiple policies with the same provider. This is mentioned above in the article about home insurance savings tips.
Get a bigger deductible – If you are willing to have a higher deductible, you can get a lower rate. Just make sure you keep enough money in an emergency fund to meet that deductible.
Hopefully, you have gotten something out of these first-time buyer home insurance tips!
How Do You Find a Good Insurance Provider?
Shop around. Talk to people that you know and trust, like friends, family, neighbors, your Realtor, etc.
Do not go with the first policy presented to you. Compare different options and tweak your requirements to ensure that you get the coverage you need at a price you can be happy with.